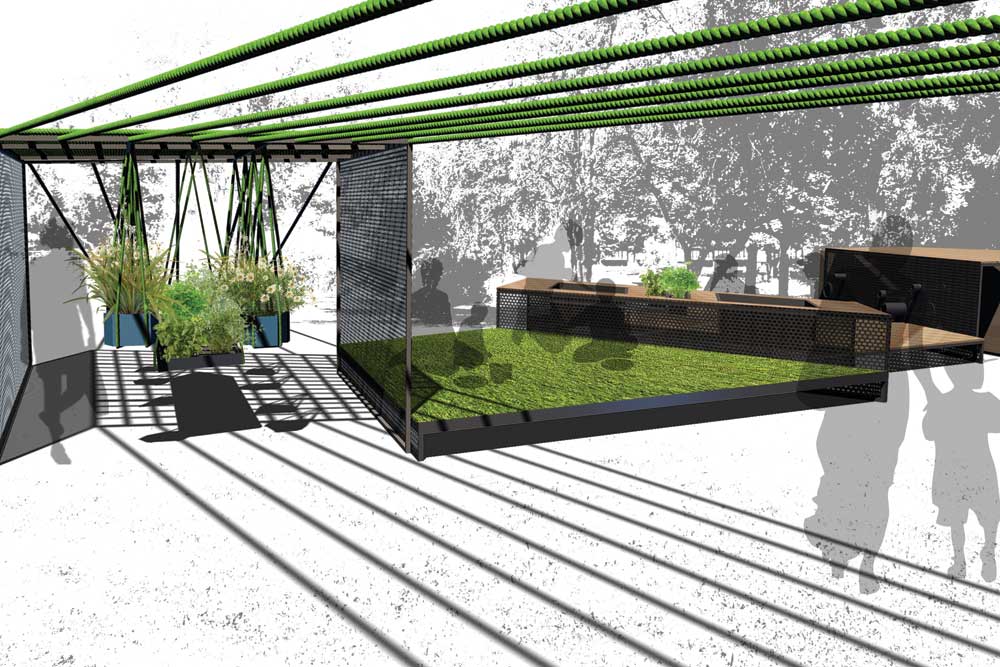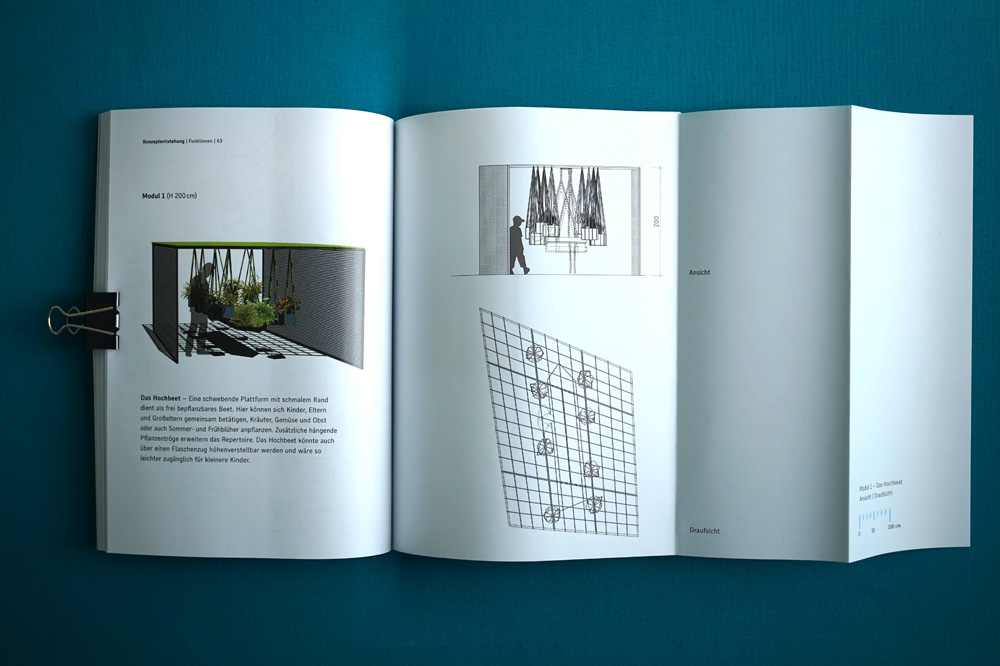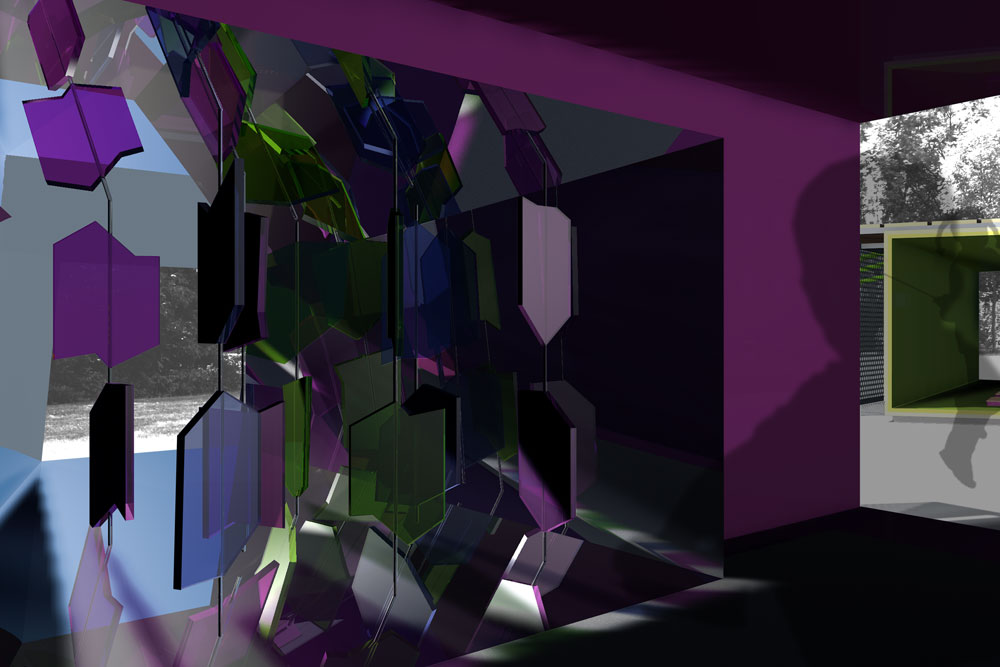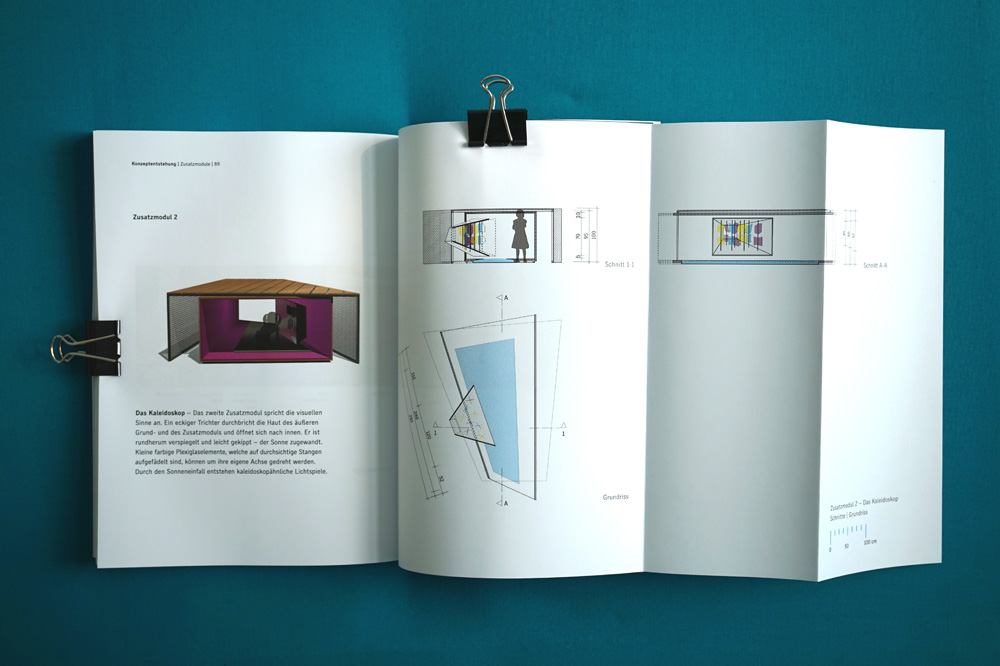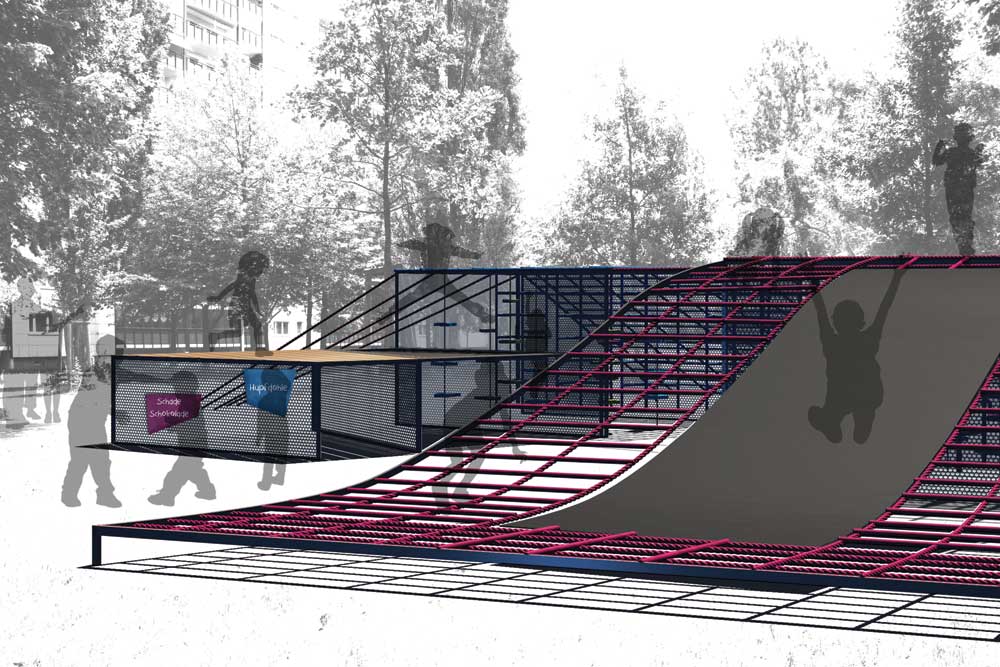 KIEZOASE


Wie würde ein Ort aussehen, an dem Aktion und Gemeinschaft, Rückzug und Erkundung miteinander verknüpft werden?
Im Zuge der Konzeptfindung sind fünf verschiedene Grundmodule entstanden, die sich in ihrer Konstruktion und Materialität gleichen, jedoch in Höhe und Flächenausmaß variieren. Ihnen können unendlich viele Funktionen zugewiesen werden, welche durch die Bewohner eines Kiezes oder Wohngebietes über eine Abstimmung festgelegt werden. So wären Kletterseile und Rutschen, Wackelbrücken und Torwände, aber auch Pflanzentröge und Hängematten, Grillstationen und Entdeckungspfade vorstellbar. Es entstünde eine riesige Vielfalt an Nutzungsmöglichkeiten, angepasst an die Wünsche seiner Benutzer.
Was? Gemeinschaftsort für jede Altersgruppe  Wann? Master-Projekt Sommersemester 2013  Wer & wo?  Professor Gerhard Diel, Universität der Künste Berlin  Mit wem? Solo  Was genau? Von der Idee bis zur Entwurfsplanung
Kiezoase | Universität der Künste Berlin
What would a place look like where action and community, retreat and exploration are being linked?
In the course of the concept development five different base modules have been designed. They resemble each other in construction and materiality, but vary in height and surface area. Infinite features can be assigned to them, those shall be determined via votes by the residents of a neighbourhood. Therefore climbing ropes and slides, waggle bridges and goal walls, but also planters and hammocks, barbecue stations and discovery trails are imaginable. An enormous diversity of potential uses, adapted to the wishes of its users, shall be generated.
What? Gathering place for every age group  When? Master project, summer semester 2013  Who & where? Professor Gerhard Diel, University of the Arts Berlin  With whom? Solo  What exactly? From idea finding to conceptual design