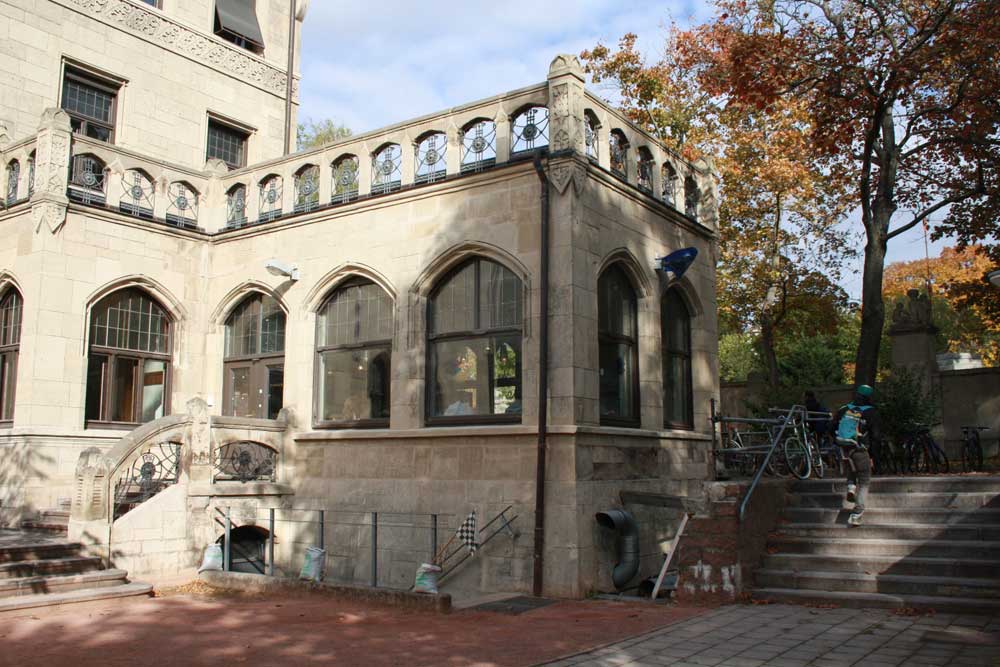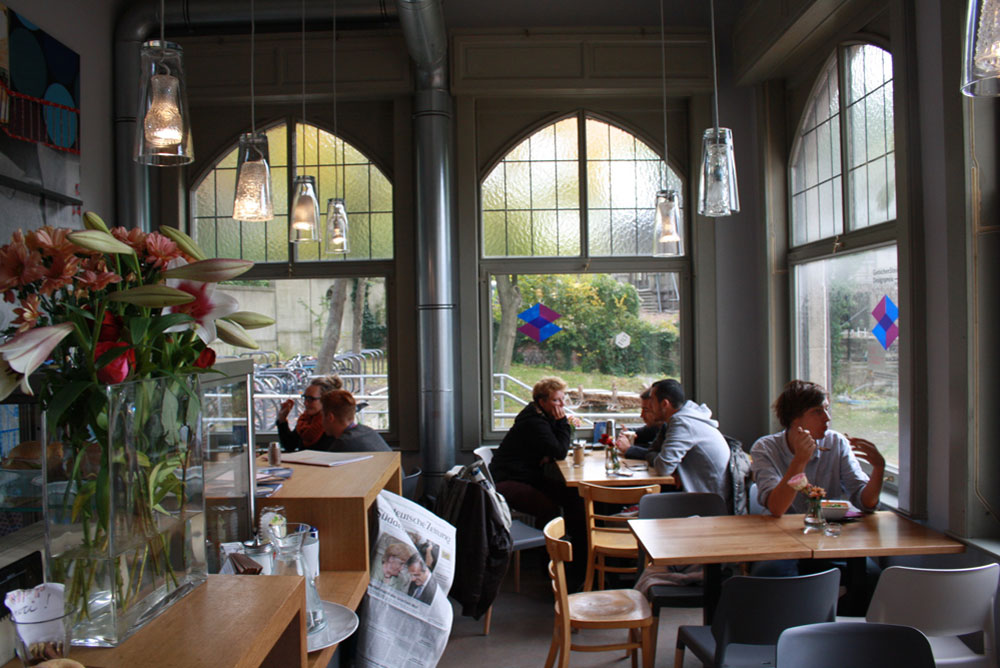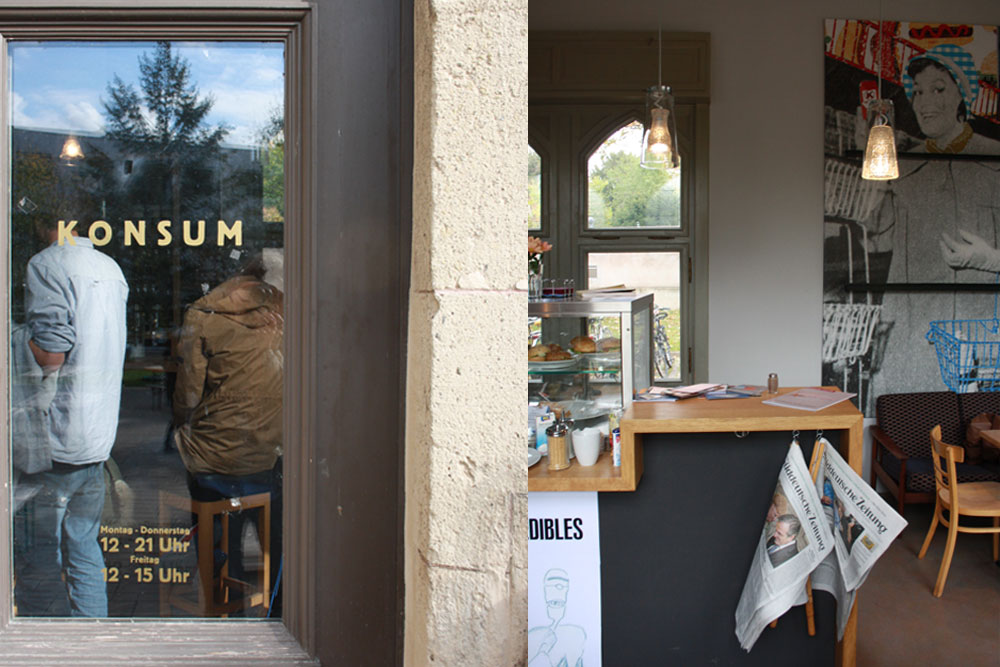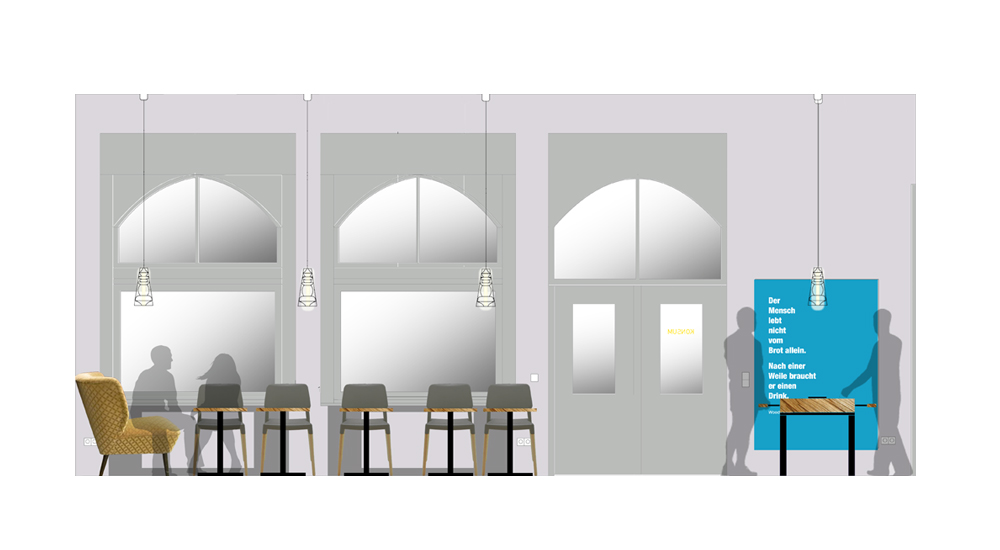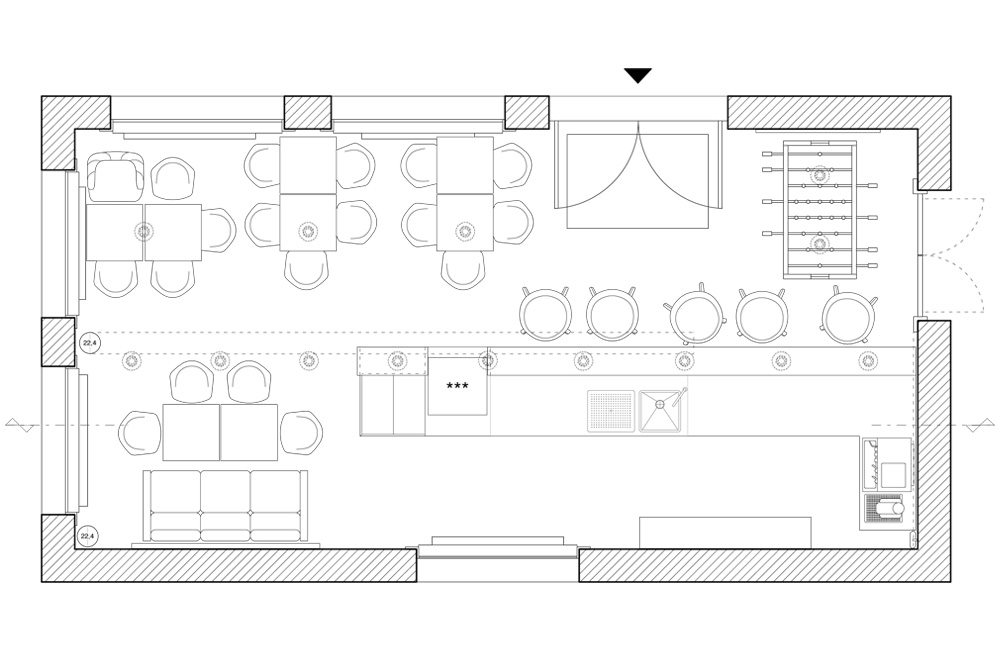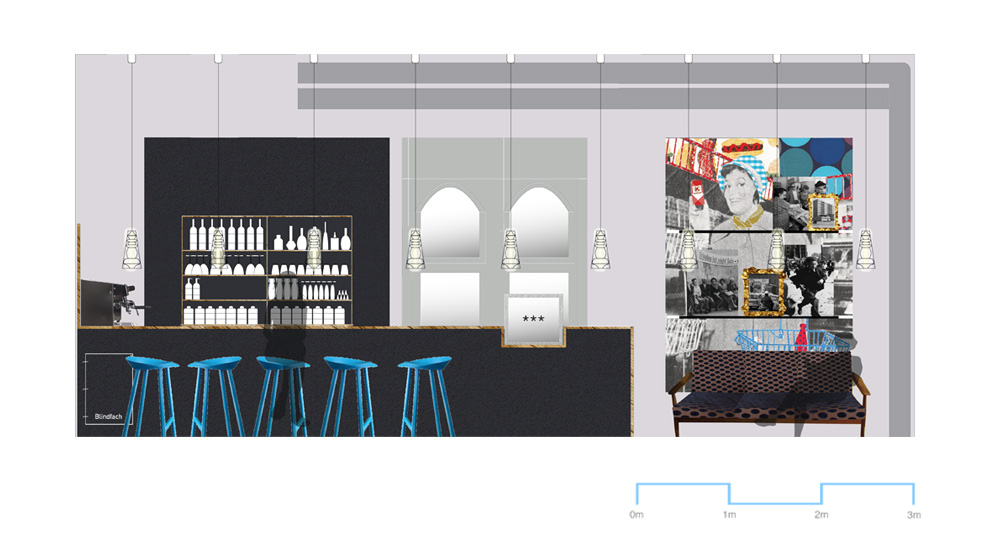 KONSUM RELOADED


Der »Konsum« ist das Studentencafé der Burg Giebichenstein Hochschule für Kunst und Design in Halle an der Saale. Das Café befindet sich in einer eklektischen Villa auf dem Designcampus am Neuwerk. Nach zehn Jahren der Nutzung erhält es einen neuen Anstrich.
Das Konzept nimmt Bezug auf den Titel des Cafés und erinnert in Form von Vintage Gestaltungselementen an die guten alten Zeiten. Gleichzeitig strahlt der Raum aber die Moderne aus, die der Hochschule und deren Design-Hintergrund gebührt. Neu geplant und umgesetzt wurde sowohl der ganze Tresenbereich als auch der Gastraum.
Was? Umgestaltung eines Studentencafés  Wann? Permanent  Wer & wo? Burg Giebichenstein Hochschule für Kunst und Design, Halle/Saale  Mit wem? Nora Fiedler-Engör  Was genau? Grundlagenermittlung bis Objektüberwachung (LPH 1–8)
The »Konsum« is the student café of the Burg Giebichenstein University of Art and Design Halle/Saale. The café is located within an eclectic mansion on the design campus of Neuwerk. After ten years of use it required a makeover.
The concept refers to the name of the café and builds a reference to the good old times via vintage design elements. At the same time the space reflects the modernism which honours the design background of the University. The counter area as well as the guestroom have been redesigned and implemented.
What? Redesign of a student café  When? Permanent  Who & where? Burg Giebichenstein University of Art and Design Halle/Saale  With whom? Nora Fiedler-Engör  What exactly? Basic evaluation to object supervision (LPH 1–8)