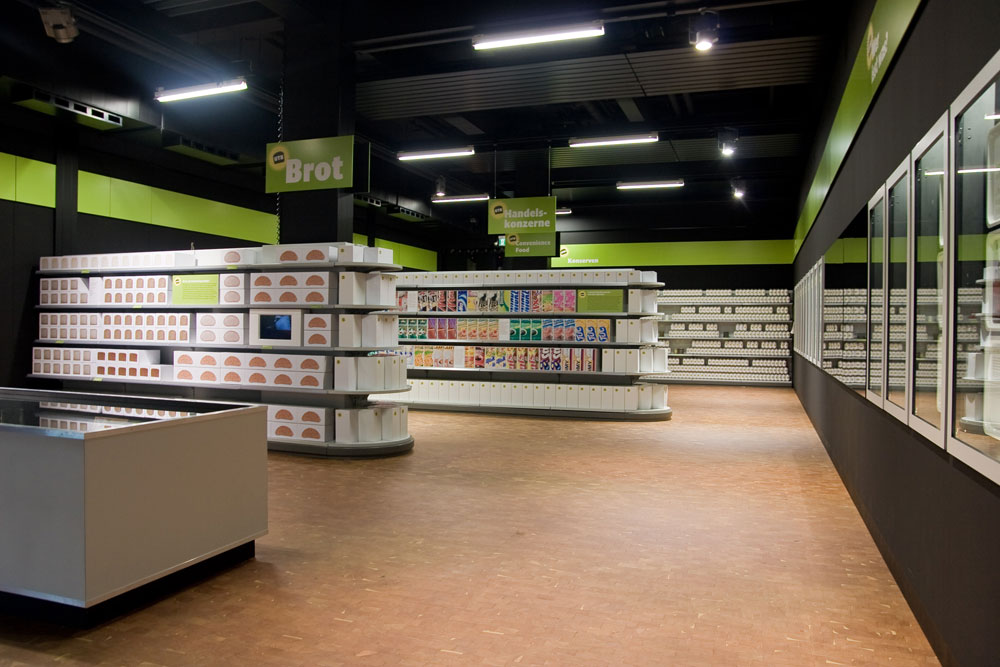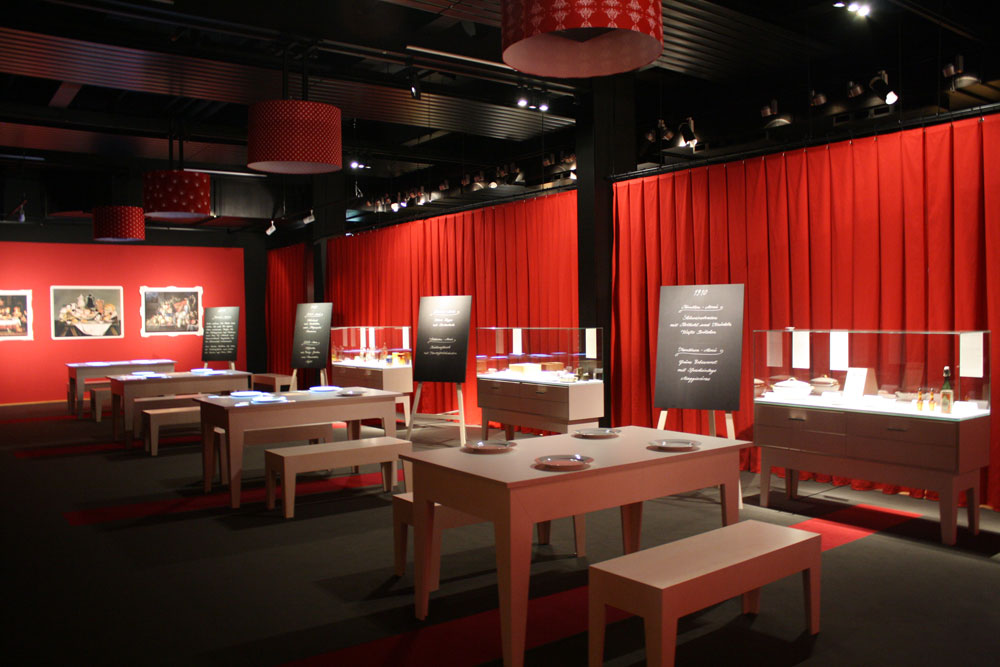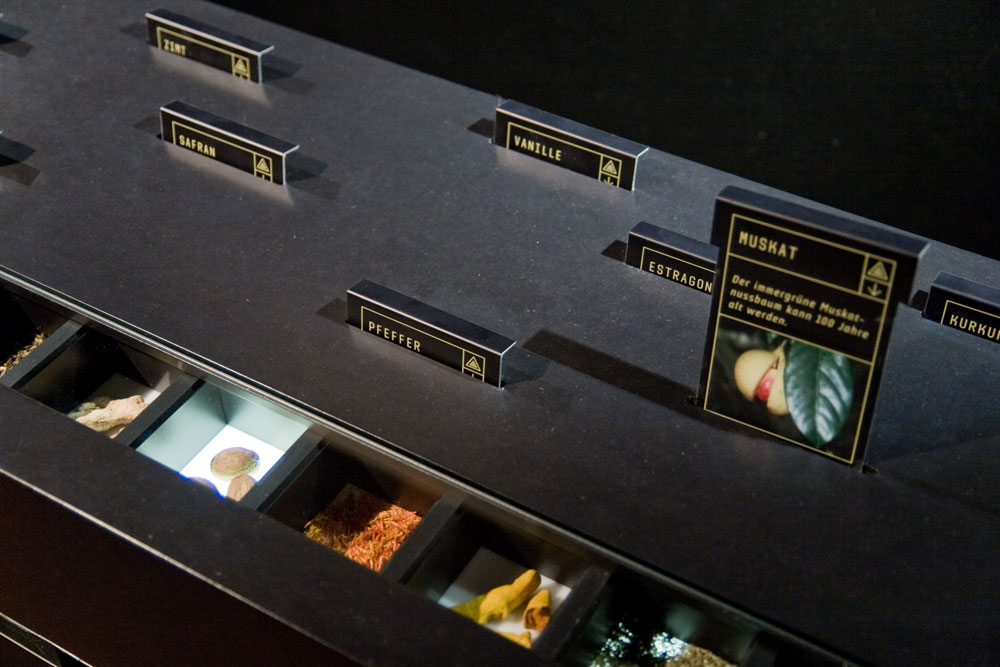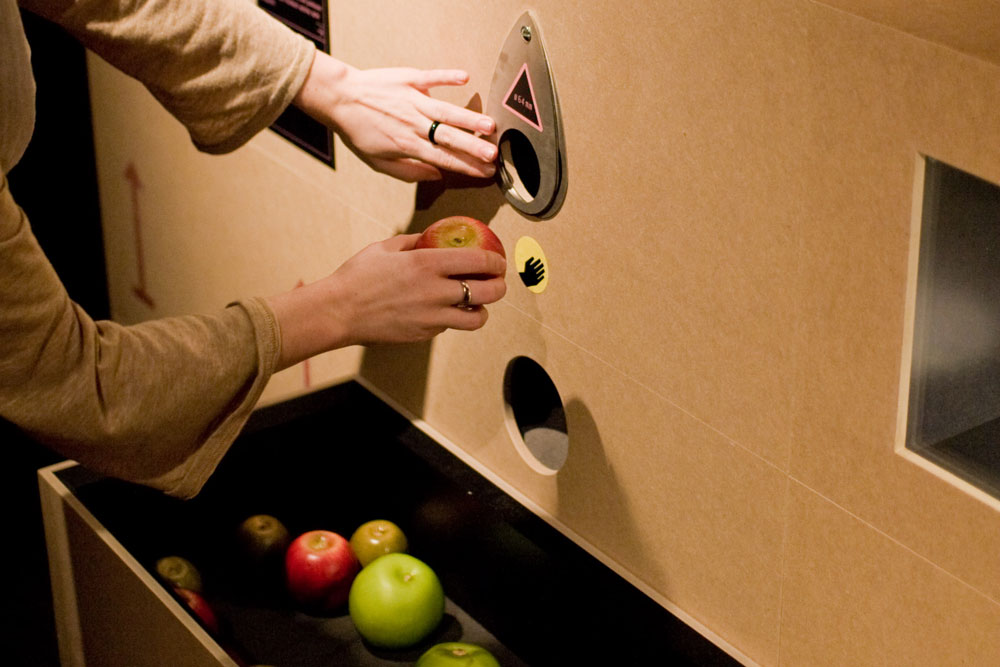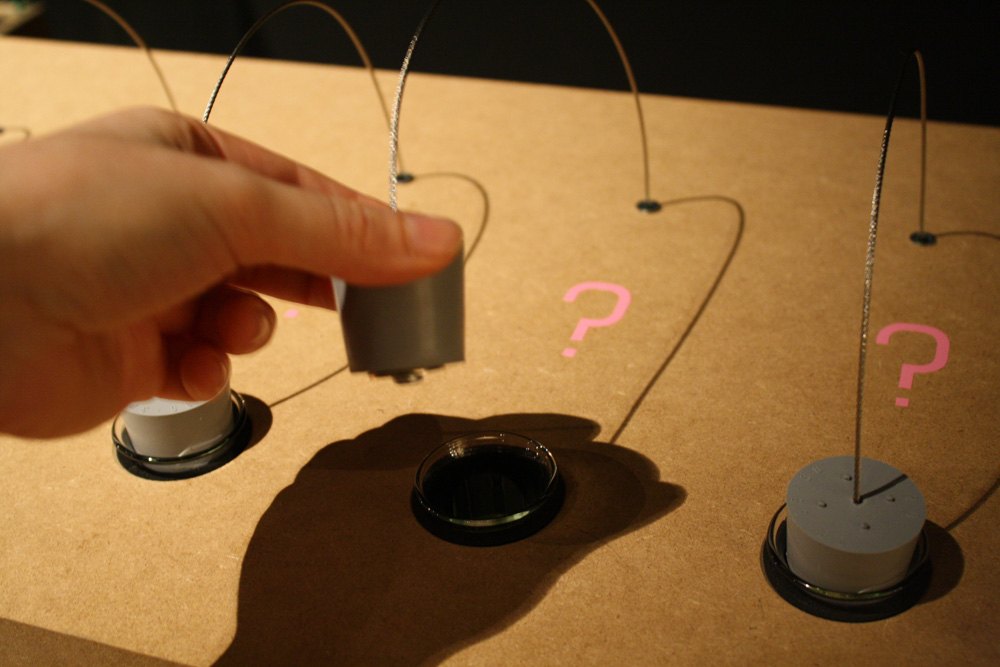 UNSER TÄGLICH BROT

Die Industrialisierung der Ernährung

Das Konzept der 800 qm großen Ausstellung inszeniert die Exponate in alltäglichen Bereichen, in denen Lebensmittel erworben, gelagert und hergestellt werden können. Der Besucher durchläuft den Supermarkt, das dahinter liegende Lager, ein Restaurant sowie den futuristisch anmutenden Zukunftsbereich.
Einen Teil der Ausstellung bilden die interaktiven Stationen, wie das Gewürzquiz, bei dem via Aufleuchten ein Gewürz der dazugehörigen Pflanze zugeordnet werden kann. An der Riechorgel können verschiedene künstliche Aromen erschnuppert werden, das Zuckerspiel gibt Auskunft über schwankende Zuckerpreise über die Jahrhunderte und Äpfel werden der Größe nach am Schablonenspiel sortiert.
Was? Sonderausstellung  Wann? 29. Oktober 2011 bis 29. April 2012  Wer & wo?  TECHNOSEUM Landesmuseum für Technik und Arbeit, Mannheim  Mit wem? gewerkdesign, unter der Entwurfsleitung von Stefan Rothert  Was genau? Entwurf und Ausführung der interaktiven Stationen, Assistenz in der Ausführungsplanung bis Objektüberwachung (LPH 3–8)
The concept of the 800 sqm special exhibition stages the exhibitis within everyday sectors, in which food products can be purchased, stored and produced. The visitor passes through a supermarket, its storage area, a restaurant as well as a future-room.
Part of the exhibition are the interactive stations, such as the herbal quiz, where herbs and associated plants build a connection by lighting up. The scent organ lets visitors guess artifical flavours, the sugar game provides information about fluctuating sugar prices over the centuries and apples can be sorted by size at the stencil station.
What? Special exhibition  When? 29th October 2011 to 29th April 2012  Who & where? TECHNOSEUM Landesmuseum für Technik und Arbeit, Mannheim  With whom? gewerkdesign, under the creative leadership of Stefan Rothert  What exactly? Draft and execution design of interactive stations, assistance execution planning to object supervision (LPH 3–8)