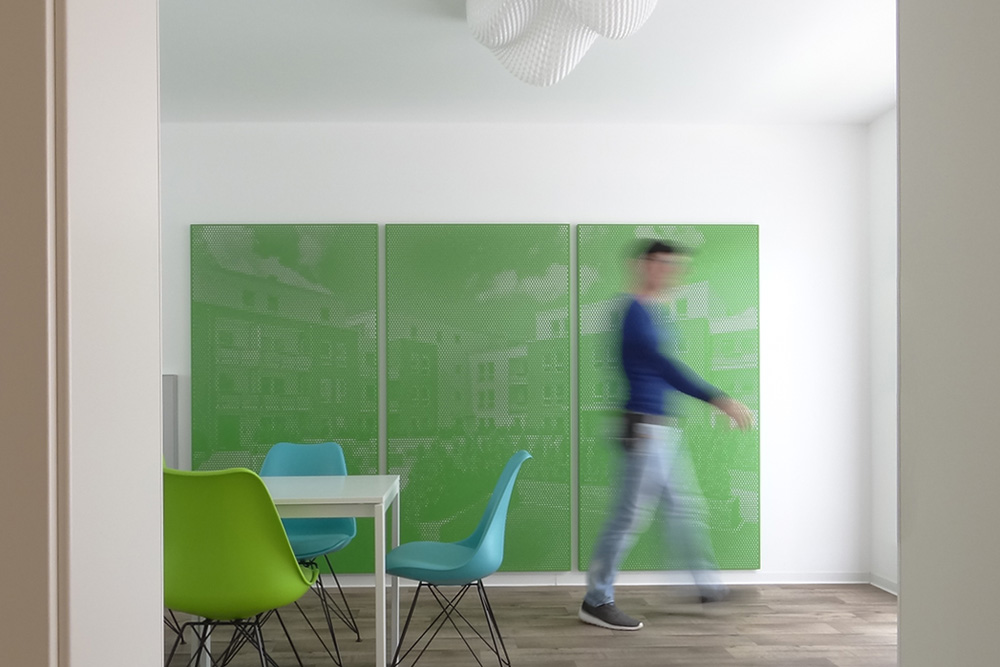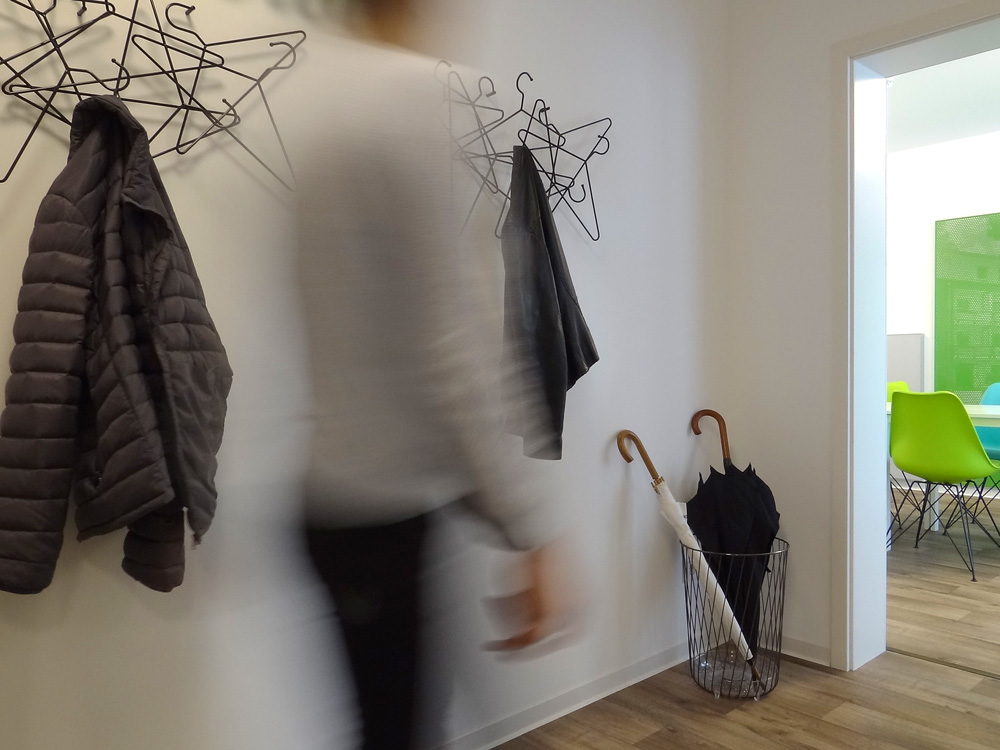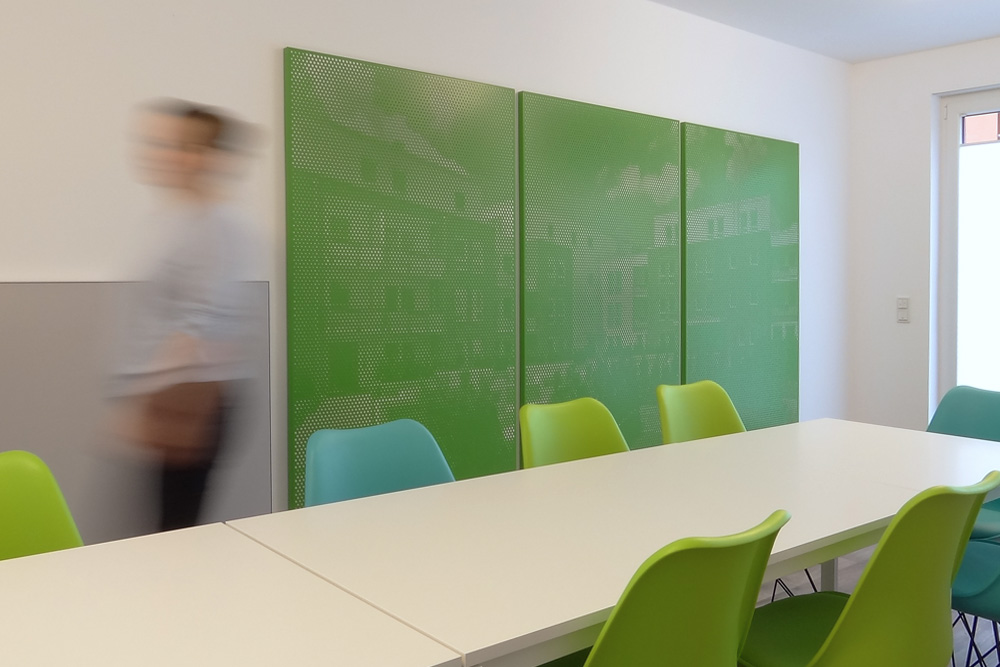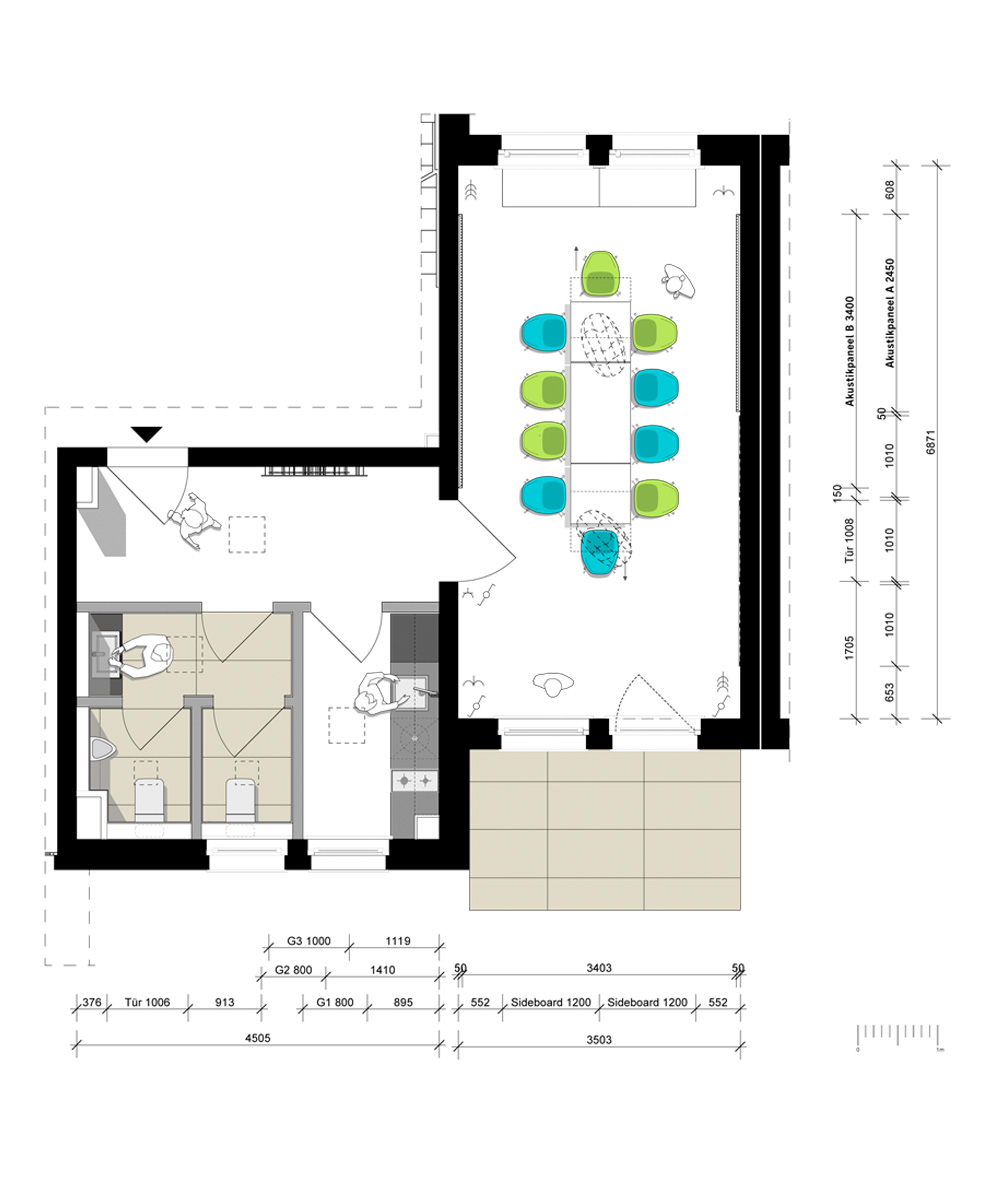 BEGEGNUNGSSTÄTTE
QUARTIER CHARLOTTE


Für den Neubau »Quartier Charlotte« der Wohnungsbaugenossenschaft Amtsfeld in Berlin Köpenick sollte eine Begegnungsstätte für die 65 Mietparteien des im Jahr 2014 fertiggestellten Gebäudes konzipiert werden.

Der Raum ist neutral gestaltet, so dass sich jede Generation darin wohlfühlt und jegliche Nutzung möglich ist. Das Farbkonzept orientiert sich am Erscheinungsbild der Genossenschaft. Akustikelemente, die den Raum partiell umsäumen, sorgen für ein angenehmes Raumklima. Ein Triptychon aus Lochblech bildet den Raumfokus und ist gleichzeitig eine Referenz zum Neubau.

Was? Begegnungsstätte  Wann? Permanent  Wer & wo?  Wohnungsbaugenossenschaft Amtsfeld, Berlin Köpenick  Mit wem? Hanno Schabacker  Was genau? Grundlagenermittlung bis Objektüberwachung (LPH 1–8)
WBG Amtsfeld | Quartier Charlotte
For the newly constructed »Quartier Charlotte« by Berlin based housing association Amtsfeld, a meeting point for the 65 tenants was meant to be conceptualised.

The room has a neutral design, therefore every generation feels comfortable and any utilisation is possible. The colour concept refers to the visual appearance of the housing association. Acoustic elements, which partially line the room, create a pleasant atmosphere. A triptych made of perforated plate forms the focal point and simultaniously builds the reference to the new construction.

What? Meeting point  When? Permanent  Who & where? Housing Association Amtsfeld, Berlin Köpenick  With whom? Hanno Schabacker  What exactly? Schematic design to object supervision (LPH 1–8)