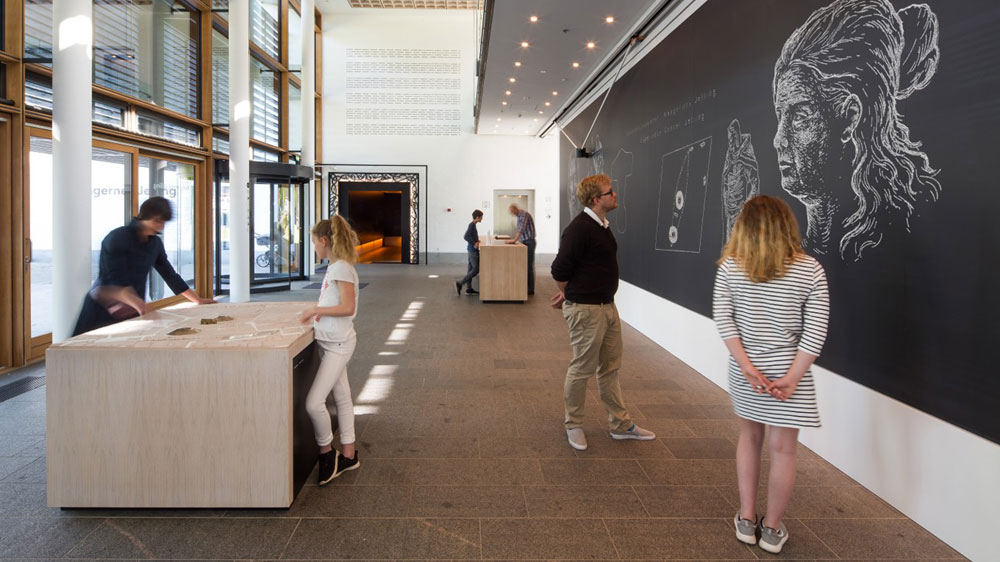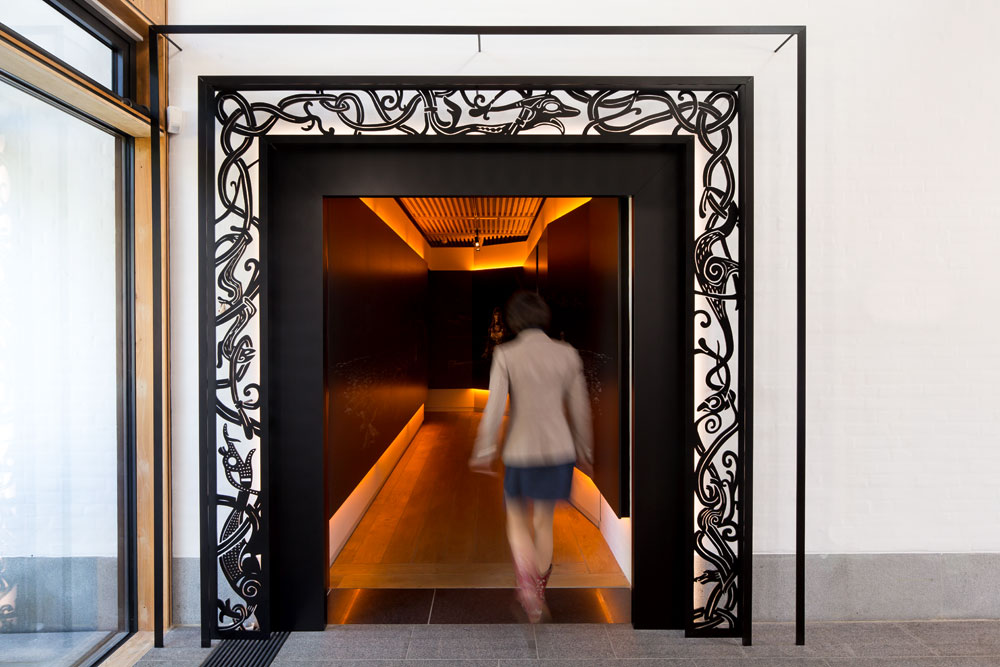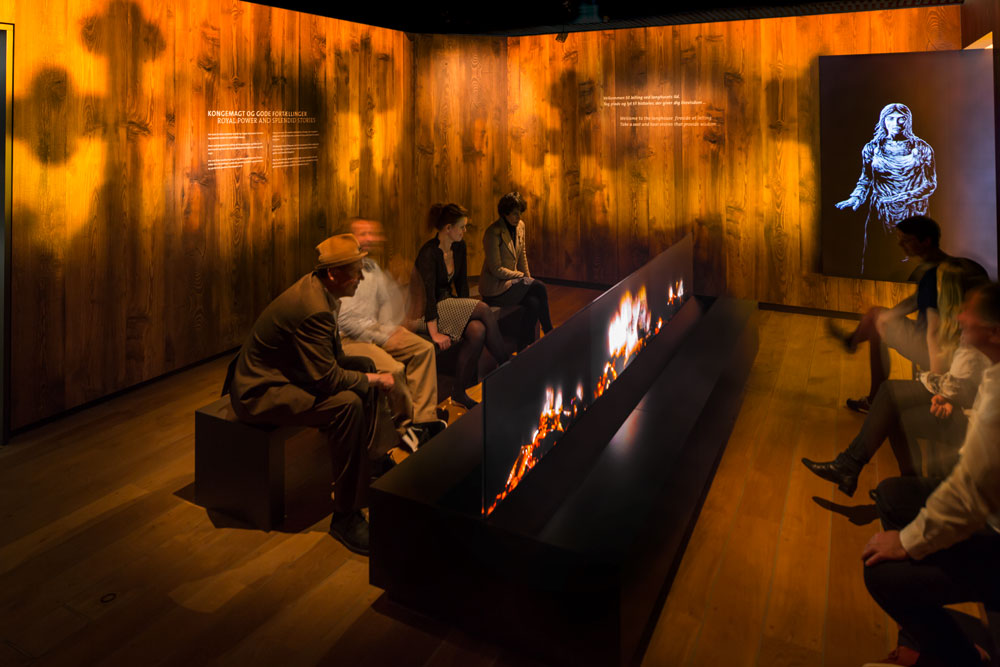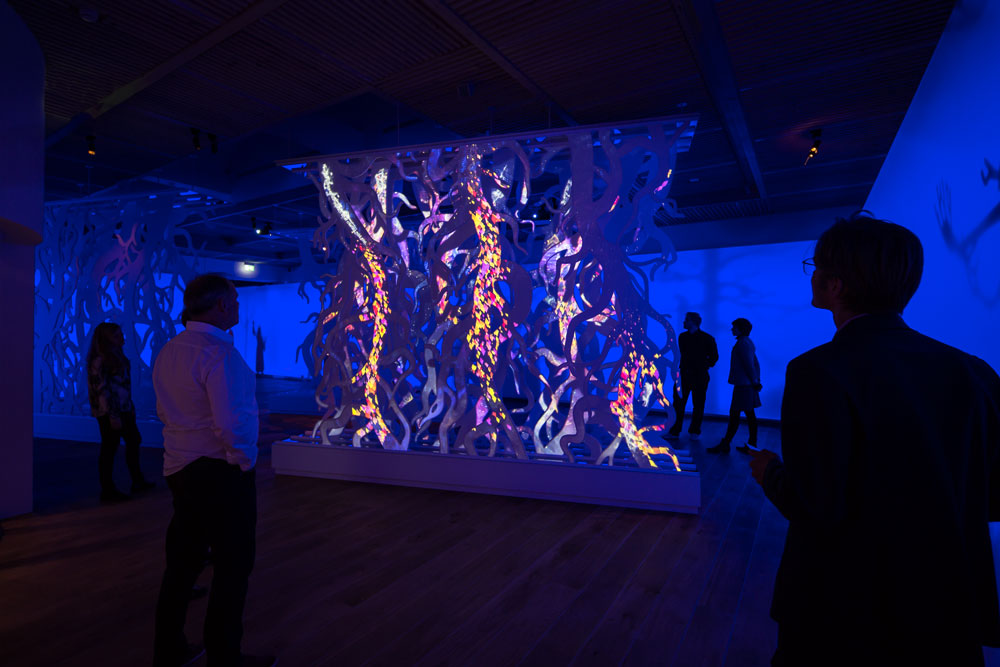 ROYAL JELLING


Die kulturhistorische Stätte Jelling in Dänemark bietet neben seiner imposanten Außenanlage ein Ausstellungszentrum über Geschichte, Mythologie und Mysterien der Wikingerkönigsfamilie.
Die unter Federführung von ART+COM entstandene Dauerausstellung lässt Besucher in zehn verschiedenen Themenbereichen die Entstehung Jellings und das Leben der Wikinger erfahren. Anhand von vorrangig medialen Exponaten im Innenraum werden direkte Verbindungen zur Ausgrabungsstätte hergestellt und Zusammenhänge sowie Hintergrundinformationen vermittelt.
Was? Mediale Dauerausstellung  Wann? Permanent  Wer & wo?  Kommune Vejle, Jelling, Dänemark  Mit wem? Federführung durch ART+COM, Mitarbeit bei Bertron Schwarz Frey GmbH, Berlin & Ulm, unter der Entwurfsleitung von Prof. Ulrich Schwarz  Was genau? Wettbewerbsentwurf bis Ausführungsplanung (LPH 1–5)
Next to its impressive outdoor grounds, the cultural-historical site Jelling in Denmark offers an exhibition centre about the history, mythology and mysteries of the Viking royal family

The permanent exhibition, created under the leadership of ART+COM, lets visitors experience the emergence of Jelling and life of the Vikings in ten different subject areas. By means of large media exhibits, a direct connection to the archaeological site is established and context as well as background information is conveyed.

What? Media exhibition  When? Permanent  Who & where? Kommune Vejle, Jelling, Denmark  With whom? Project leadership by ART+COM, collaboration with Bertron Schwarz Frey GmbH, Berlin & Ulm, under the creative leadership of Prof. Ulrich Schwarz  What exactly? Competition design to execution planning (LPH 1–5)
image copyright:  © ART+COM