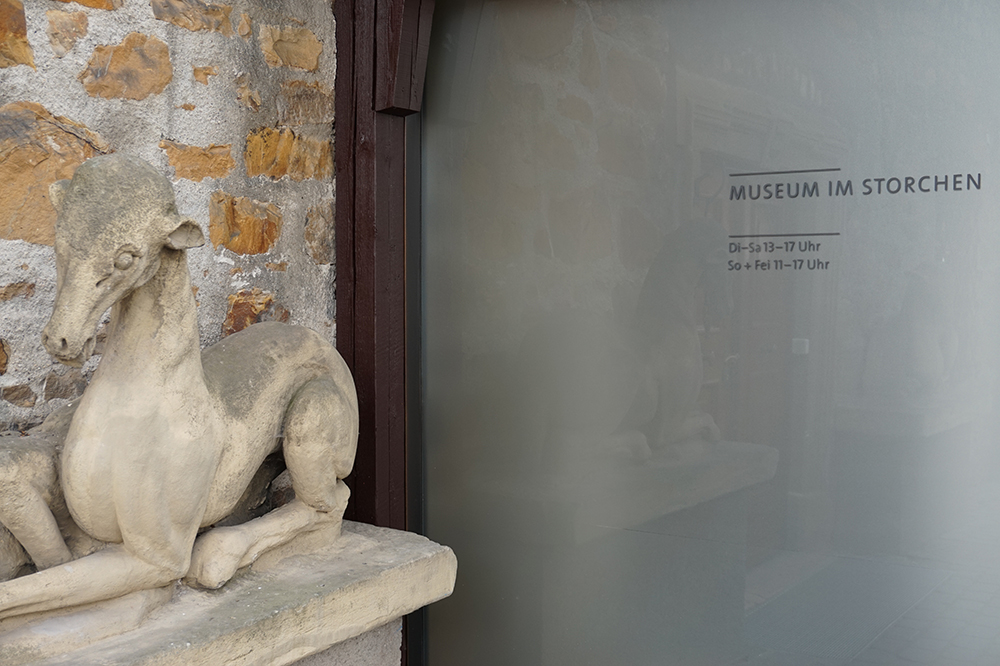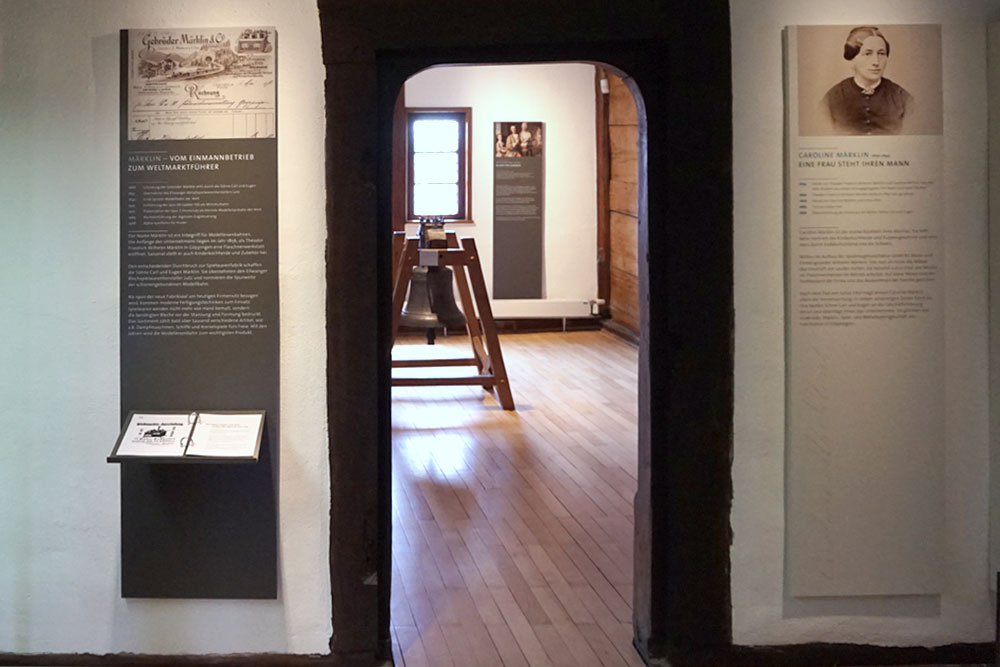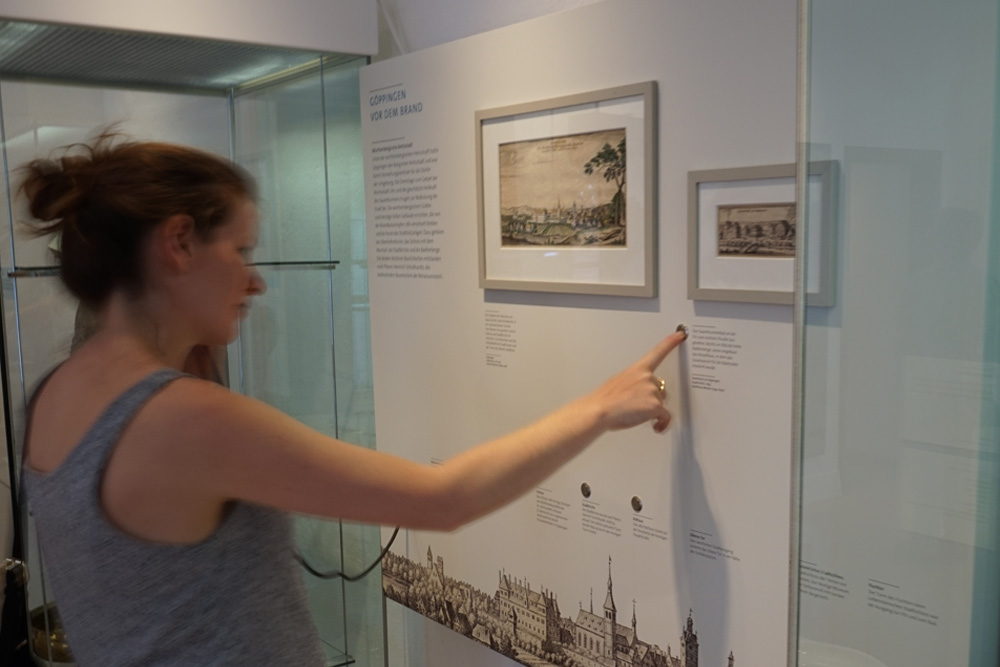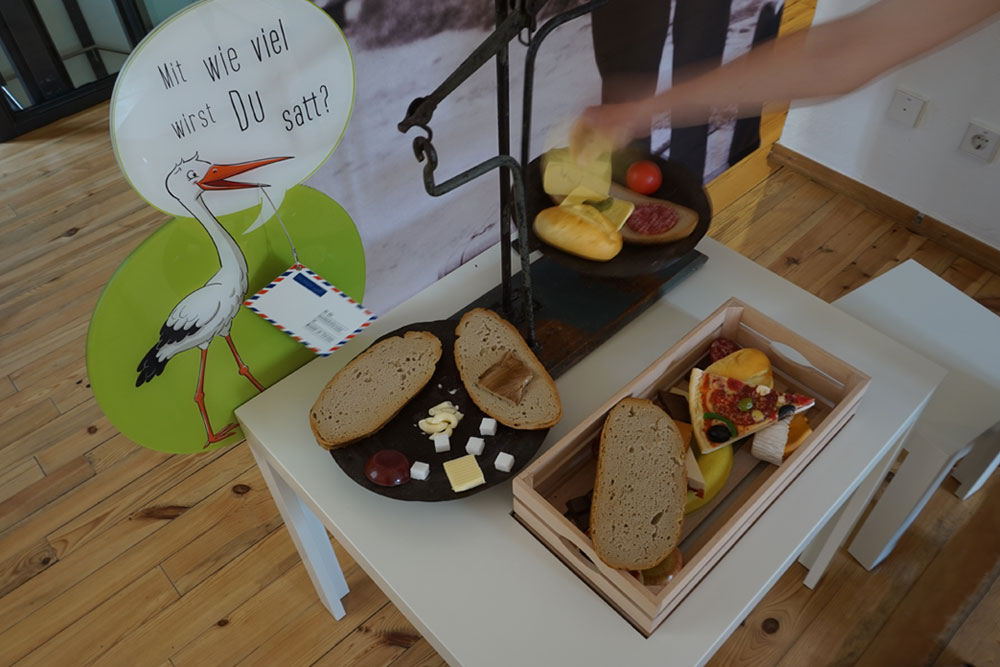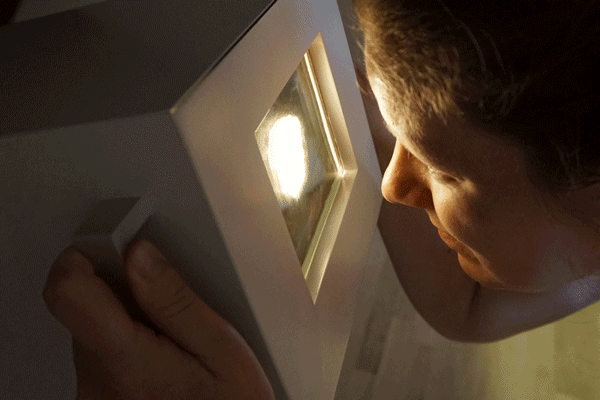 MUSEUM IM STORCHEN


Das Museum in Göppingen erzählt die Geschichte der Stadt auf einer Fläche von 500 qm und vier Etagen.

Die neu konzipierte Dauerausstellung gibt jungen sowie älteren Besuchern facettenreiche Einblicke in das Damals und das Heute der Stadt. Traditionelle Ausstellungsbereiche mit Vitrinen und Wandtafeln werden unterbrochen von medialen Installationen und interaktiven Kinderstationen.
Was? Neukonzipierung der Dauerausstellung  Wann? Seit 2015  Wer & wo? Städtisches Museum im Storchen, Göppingen  Mit wem? Mitarbeit bei Bertron Schwarz Frey GmbH, Berlin & Ulm, unter der Entwurfsleitung von Prof. Claudia Frey Was genau? Entwurfsplanung bis Objektbetreuung (LPH 3–9)
Museum im Storchen | Göppingen
The museum in Göppingen tells the historical story of the town on a floor space of 500 square metres and four floors.

The newly designed permanent exhibition offers both younger and older visitors a multifaceted insight into the past and present of the town. Traditional exhibition areas with showcases and wall panels are being interrupted by media installations and interactive children's units.
What? Permanent exhibition  When? Since 2015  Who & where? Städtisches Museum im Storchen, Göppingen  With whom? Collaboration with Bertron Schwarz Frey GmbH, Berlin & Ulm, under the creative leadership of Prof. Claudia Frey  What exactly? Draft to assistance in the site supervision (LPH 3–9)